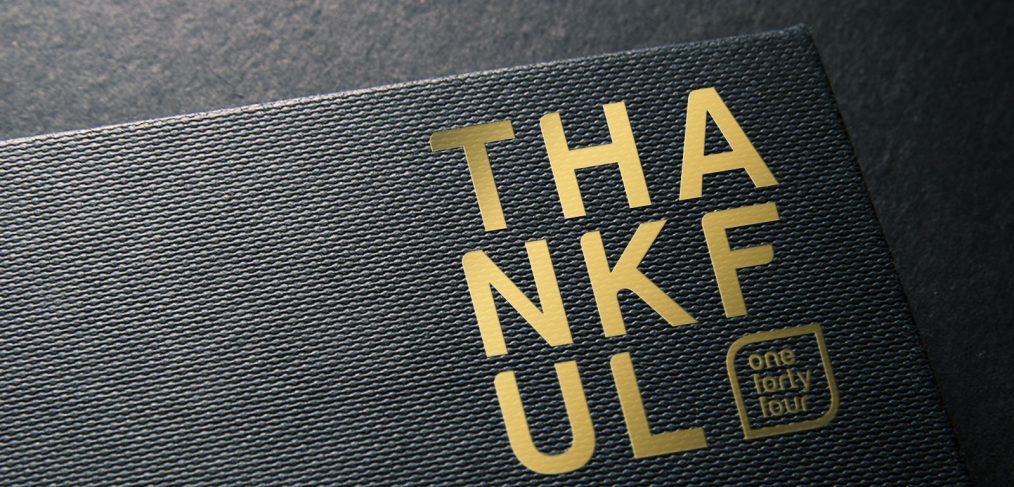 THANKFUL
It's that time of year; the changing of seasons, nature seems to slow down and take a deep breath and exhale before settling in for coming months…
Planning that large family gathering, starting those shopping lists or trying to wrap up that last big project at home or at work. As we gear up for the rush of the holiday season and year's end, it is easy to be overwhelmed and exhausted before it even begins.
That said, we want to take a cu­e from mother nature…
Slow down and exhale and take a moment to express our thanks and gratitude for the people in our lives that give us the opportunity to spend our time pursuing our love and aspiration for a brighter future.
To our Clients: THANK YOU.
We wouldn't be able to do the work we love without your continued partnership. We love the work, of course, but above all we love building relationships with you and connecting your ideas with our passion for creativity.
To our Families: THANK YOU.
It's unlikely that you will ever truly know the love and appreciation we have for you. Your unwavering support and encouragement inspires us to keep going.
To our Friends: THANK YOU.
While we are in the creative business, we have been so fortunate to be surrounded by so many amazing people and incredible minds. We try to focus on the relationships we build more than the services we provide.
So, before the rush sets in, we encourage you to take a moment and pass along a note of thanks and appreciation to those in your life that have provided you with opportunity to do what you love.
Breath deep…