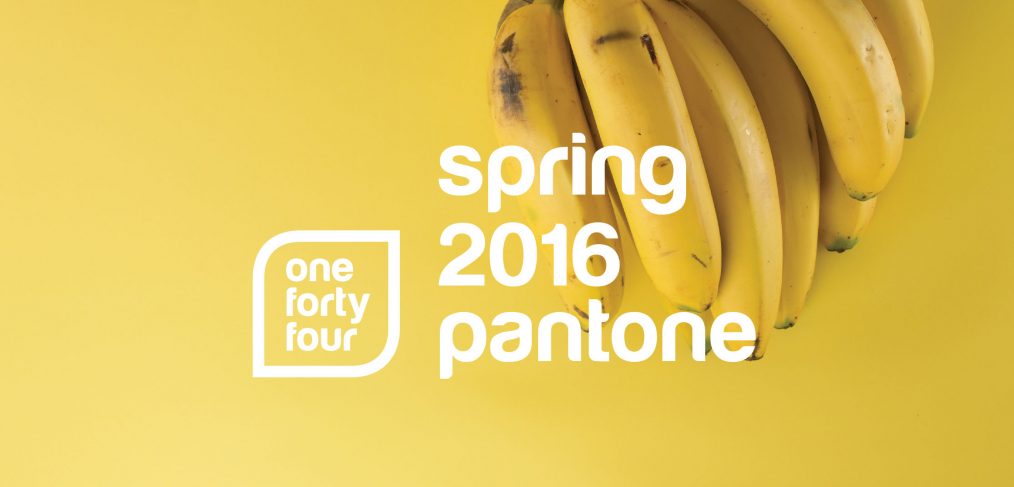 Spring 2016 Pantones
Buttercup PANTONE 12-0752
Spring is in the air and has brought lush, bright color into bloom. Although we are still catching our breath after Pantone's introduction of two shades, Rose Quartz and Serenity as the PANTONE Color of the Year. We are excited and energized by the PANTONE Fashion Color Report for this Spring and of course can't get enough of that Buttercup Yellow, PANTONE 12-0752, 144design represent!
The line up is wonderful and has been described as both transporting and transformative. Overall the 10 colors are a unisex selection and are calming like the PANTONE Color of the Year. However, the Buttercup yellow was added to offer a contrast that "shines like a beacon transporting its wearer to a happier, sunnier place"(PANTONE).
We would like to add that description to our brand as well and invite you to transport to a sunnier place with us in this new season!
Continue to nerd out over the Spring Fashion Color Report and PANTONE.