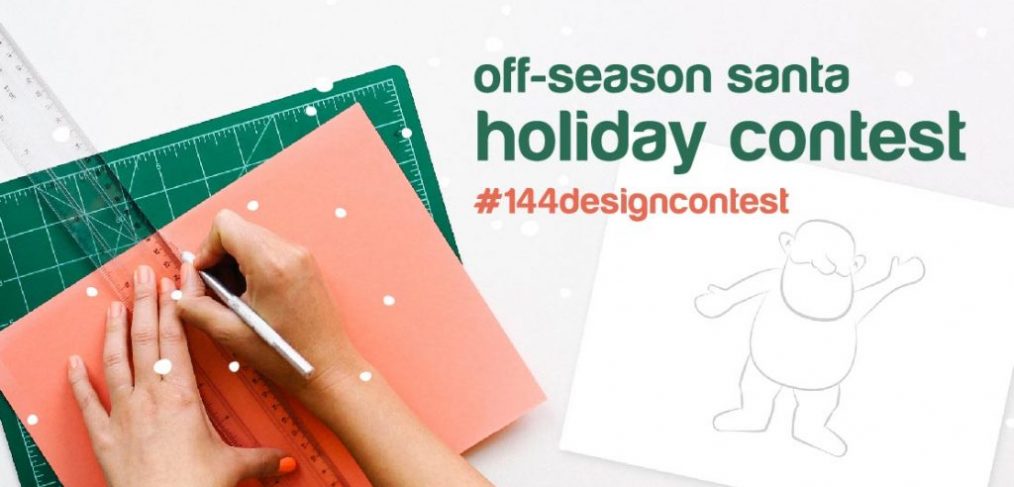 Off-Season Santa
2016 Holiday Creative Contest
Our 2016 Holiday Creative Contest has arrived and this year we are paying tribute to the jolliest of them all, Santa Claus. This is the man who travels the entire world in about 32 hours, delivers billions of masterly selected gifts, while consuming about 71,764,000,000 calories… outrageously impressive (The Telegraph). We know this month he is busy posing for photos by day and burning the midnight oil by night, but what in the world does this guy do during the off-season? Here are a few of our ideas: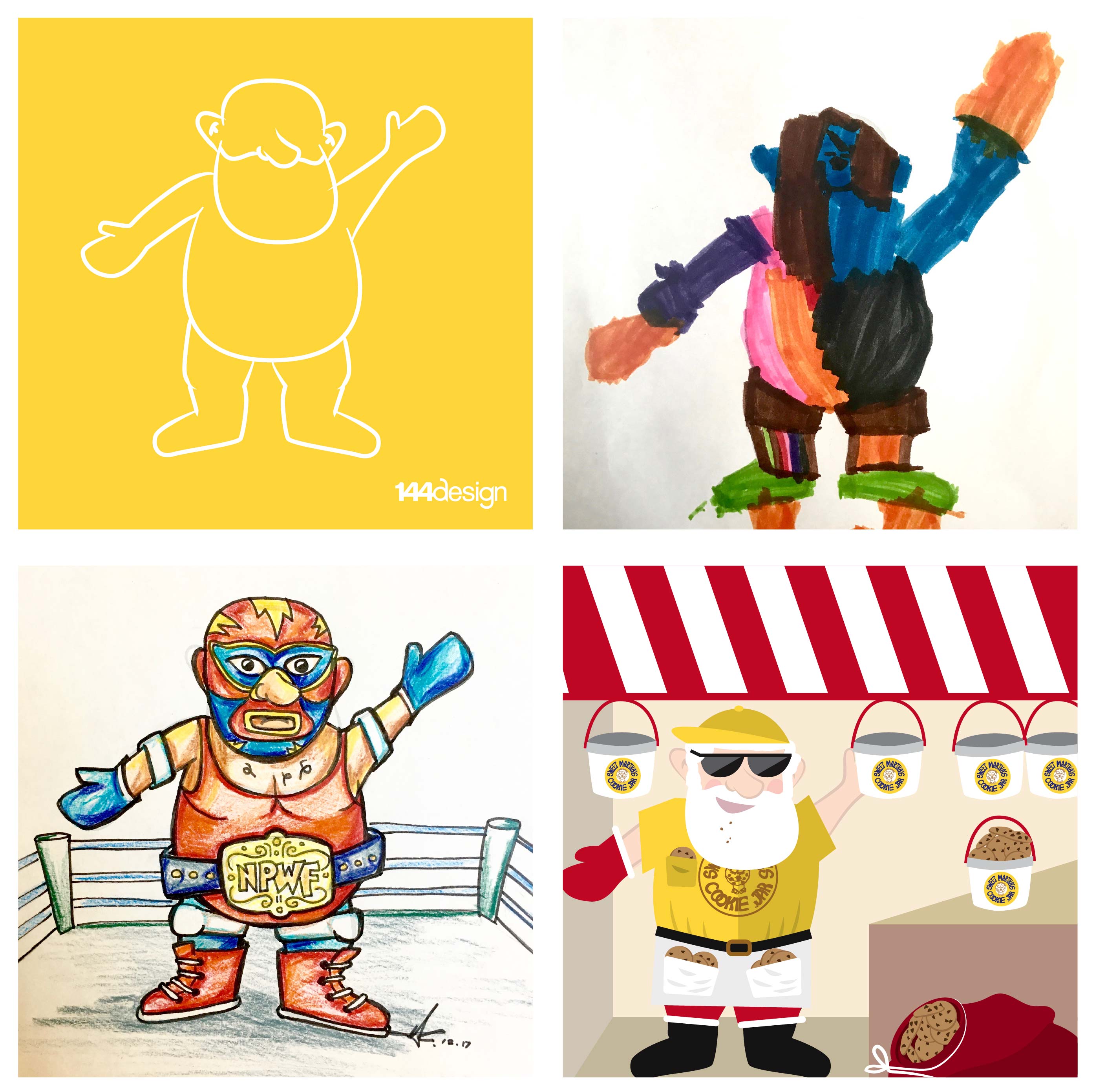 How to play:
Save our Santa template below
Using the outline create an original scene, with any medium, describing what you think Santa does during the off-season
Post on Facebook or Instagram
Tag @144design and #144designContest
Like us on Facebook or follow us on Instagram @144design
Encourage friends and family of all ages to participate
How to Win:
3 Categories, 3 winners! Most Clever, Most Colorful, Most Unique Medium
Submit an original creation, using our Santa template, by posting on social media and tag/follow/like us accordingly.
Submit by Monday, December 26th, 2016 at 12 A.M. CST
The winner of each category will be announced by January 9th, 2017
Winner Winner: (Santa delivers)
The winner of each category will be awarded 30 handmade chocolate chip cookies from Thumbs Cookies in Minneapolis!
Santa Template Below: