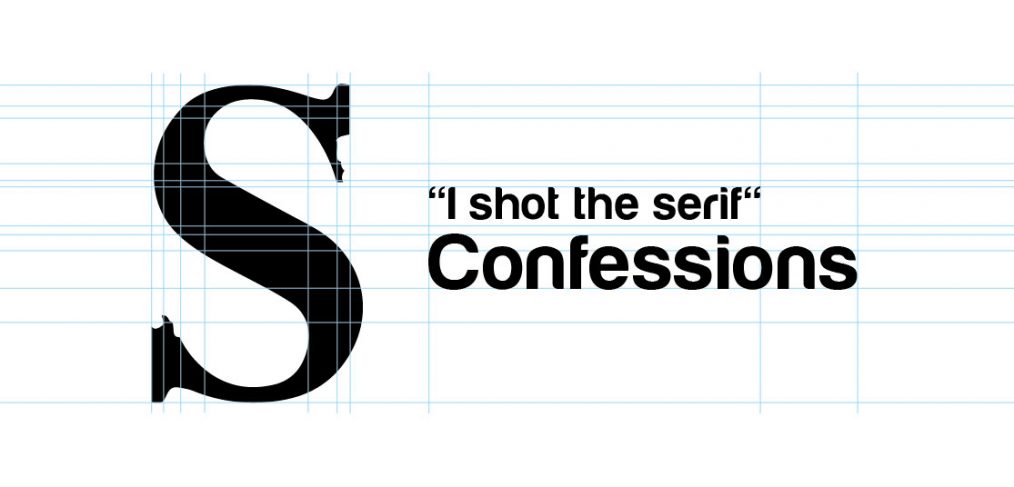 I Shot the Serif
Confessions from the Internet
Akzidenz Grotesk, Futura and Helvetica, just to name a few, radically rocked the serif world at the beginning of the 20th century making sans-serifs a mainstream type style. This trend has out lasted the test of time with notable use in projects like the New York Subway Map by Massimo Vignelli and in the initial release of Microsoft's Windows 95. The digital age has solidified the wide use of sans serif throughout the web because it is easier to identify and read on screen, especially after being reproduced or minimized. Monitors typically have a dpi of 100 where printed works have a dpi of 1,000, making intricate serifs distracting and difficult to read.
The Web is certainly guilty of shooting the serif, but we need to show respect for both styles and consider their importance across mediums. UrbanFonts, put it best in their "Serif vs. Sans" infographic, "The best font choices are ones where readers do not notice the font … but the message."
Check out UrbanFonts great infographic for more information as well as Tom Gabor's awesome "wounded" serif design.
P.S. Helvetica and Montserrat for life.. kidding, but seriously.