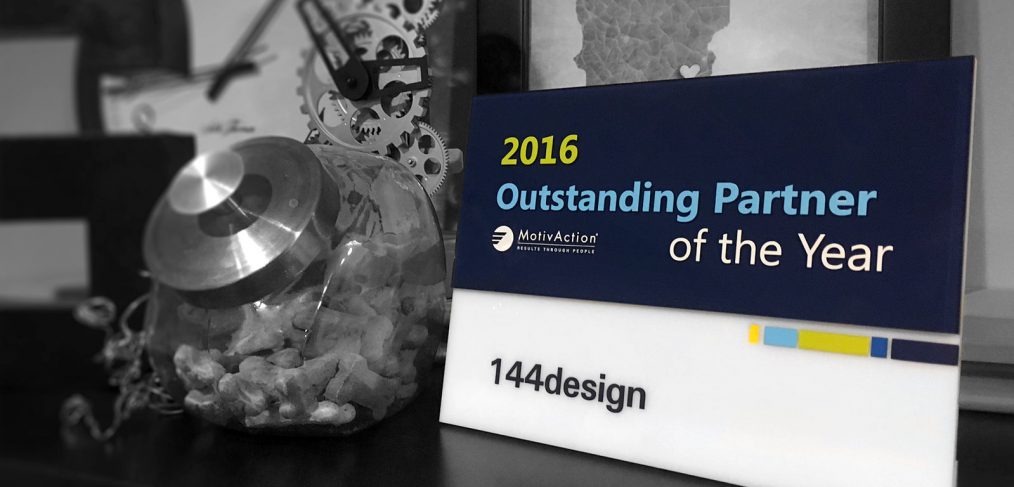 144design Named Outstanding Partner
MotivAction awards 144design as an Outstanding Partner of the Year
MotivAction (Minneapolis, MN) is a performance improvement company that specializes in employee engagement and recognition, sales incentives, meetings and events, training and consumer loyalty. Since 2013, 144design has had the opportunity to work with MotivAction's marketing and creative teams on a variety of work from theme development and branding to web and digital design.
144design acts as an extension of our team with every project we send their way. They take our vision and find unique ways to make it happen on time and on budget.
144design's owner and Creative Director, Samuel Gross says he wanted to build his business around providing great creative work and fostering relationships with clients like MotivAction. "We are so flattered and humbled by this award and feel very grateful to be able to continue to grow our partnership with MotivAction…" Gross goes on to state that while awards and recognition are extremely motivating, he cites MotivAction's mantra of "It's not what we do.. It's how we do it!" as a great reminder of focusing on the client more than the product.